Please meet our management team.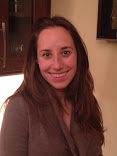 KRISTA ERICKSON, PRESIDENT/CEO
Krista has dedicated her career to working with CRM technology specializing in MS CRM and Salesforce.  As co-founder and CEO of Antero, Krista believes many CRM consulting firms are more committed to the products they support rather than on the clients' best interests.  She says, " "The best CRM is the product that most closely aligns with clients' requirements, users and budget."  Krista has personally worked on more than 80 major CRM projects for companies such as Best Buy, New Belgium Brewing, Choice Hotels, Royal Bank of Canada, SanDisk and The Bill and Melinda Gates Foundation.  Her efforts have received national recognition from Microsoft Corporation.  Prior to Antero, Krista served as CRM project manager leading multi-million dollar efforts.  Her previous employers include Sonoma Partners, Avanade and Ascentium Corporation. Krista's broad abilities to be both strategic and  hands-on is an asset to being Antero's CEO.
Personally, Krista loves to spend time with her daughters, running, painting, gardening and camping.  Krista has a bachelor's degree in Computer Science, with an emphasis in economics, from Brown University.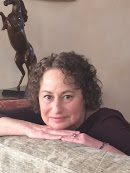 SHARI LEIGH, EXECUTIVE VICE PRESIDENT
Shari is and an innovative leader and entrepreneur in IT services.  She has been recognized as Small Business Person of the Year (Colorado), TrendSetter, Woman to Watch, Who's Who in the World and of American Women,  and 2-time INC. 500 CEO.  Shari joined Antero shortly after the company was launched. Her role is to provide leadership, management expertise and experience in growing an IT service company.
With Antero, Shari's focus is on building a collaborative environment where clients and consultants work in tandem to create exceptional results.  Spanning 30 years, Shari's career progressed from aerospace engineer to space technology licensing coordinator to new business strategist for C-level executives, to IT development/training and later to entrepreneur and CEO. Having the great fortune to work on the first Space Shuttle helping to design and develop the external tile heat shield, Shari was named as a VIP at the first Shuttle landing and at a Shuttle launch.  As co-founder of Miaco Corporation (a database consulting and training company), she led the company to be named as one of the fastest growing companies in the U.S. (INC. 500) as well as being named Small Business of the Year.  The company grew from 2 co-founders to an international presence with 5,000 clients annually. Shari merged Miaco with Computer Management Sciences Inc. with the combined entity being sold to Computer Associates. Rockwell International Space Division and Martin Marietta were also prior employers.  For fun, Shari cares for horses, serves as a Colorado Master Gardener and loves hiking in the mountains. Graduating from Wellesley College, in cooperation with M.I.T. and Harvard, Shari has a bachelor's degree in Nutritional Biochemistry.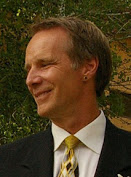 MARTIN GREER, VICE PRESIDENT
Martin has 30 years of IT services experience specializing in database, data warehouse, user front ends and CRM technology.  Martin is nationally recognized for co-founding a 2-time INC. 500 company, as a national IT speaker and author.  At Antero, Martin is responsible for leading the company's development of best practices and consulting methodologies and CFO.  Having cofounded MIACO Corporation, a 2-time, INC. 500 database services and training company, Martin helped grow this company from 2 people to the international space having thousands of enterprise level and mid-market customers. At MIACO, he served as COO including management of the companies' five technical consulting and training division.
Martin has consulted with hundreds of companies nationwide and internationally.  He led many FORTUNE 1000 companies in helping them select database technology, develop data strategies and end user data access practices. Martin's other positions included Senior Vice President/Officer for Computer Management Sciences and Principal Consultants at Tymshare and Telic Corporations.   Martin is also a professional bronze sculptor; his award winning horses and nudes are found in homes and galleries worldwide. Martin is an avid hiker, artist, horseman,  runner and skier.  Graduating from M.I.T. (Massachusetts Institute of Technology), Martin has a Bachelors in aeronautical/astronautical engineering and avionics.